At the Fort Lauderdale Law Offices of Levy & Levy, P.A., you are our top priority and we take every case seriously. Our leading attorneys have extensive experience in several practice areas, including personal injury law and employment law, and will do whatever it takes to ensure your case ends with the best possible outcome. 
Types of personal injury cases
Florida Vehicle Accidents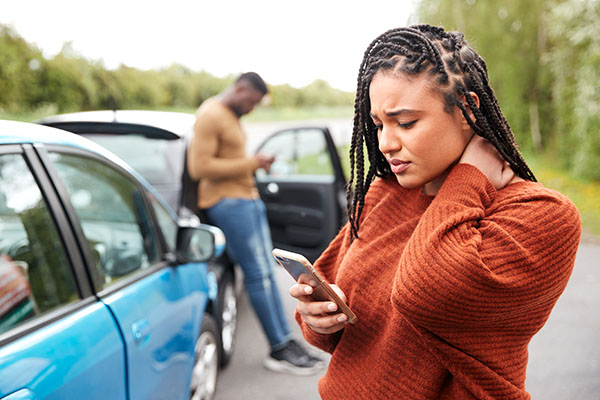 Legal claims that arise from vehicle accidents are typically governed by the law of negligence. Any individual who negligently operates a motor vehicle may be required to pay damages to an injured victim. A personal injury case involving a vehicle accident may become formalized through civil court proceedings, or may be resolved through an informal settlement before a lawsuit is filed.
The attorneys at Levy & Levy, P.A. have years of practice and a successful track record representing clients who have suffered significant injuries in automobile accidents. The attorneys at Levy & Levy, P.A. work closely with doctors and other health care providers to discuss the short and long-term medical consequences of an injury. We possess a detailed comprehension of Florida's automobile insurance and liability laws and understands the different sources of recovery available to car accident victims and their families.
Vehicle accidents can include:
Admiralty and Maritime Law
ATV Accidents
Automobile Accidents
Taxi Cab Accidents
Aviation Accidents
Bicycle Accidents
Boating Accidents
Commercial Bus Accidents
Cruise Ship Accidents
Intersection Accidents
Motorcycle Accidents
Pedestrian Accidents
Rear End Collisions
Semi-Tractor Trailer Accidents
School Bus Accidents
SUV Rollover Accidents
Train Accidents
Truck Accidents
Yacht Accidents
Gas Tank Explosions
Defective Airbags
Defective Child Restraints
Anyone injured by a drunk driver in any vehicle accident, or surviving family members of a fatally injured accident victim, may be able to bring wrongful death charges against the defendant.
South Florida and Statewide Florida Taxi Accidents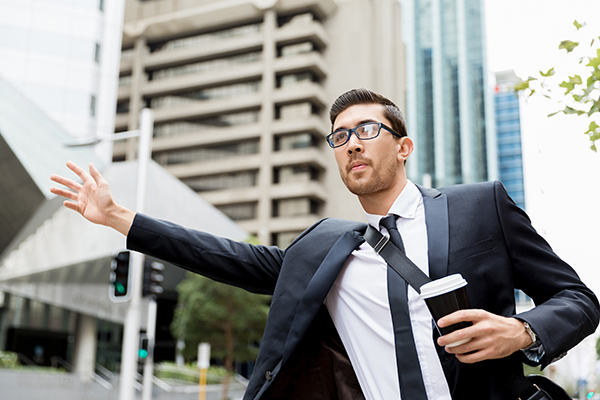 Under Florida law, taxis are excluded from the state's no-fault insurance law. This means that if you are injured in a taxi accident due to driver negligence, you can recover money damages without having to prove that you are permanently injured. The only question in a taxi accident case is how much money you should be awarded for your injury or loss.
The lawyers and staff at Levy & Levy, P.A., have the financial resources and experience to help you seek the maximum compensation for your injuries or loss in a taxi accident. From our principal office in Ft. Lauderdale, we represent clients throughout the state.
The background of the taxi driver can be an important factor in a taxi accident case. A general concern of many people is that taxi drivers operate their vehicles in a fast and careless manner. Our lawyers' experience from handling numerous taxi accident cases is that an investigation of the driver may reveal a significant record of driving infractions and even criminal arrests. This can make a taxi accident case very difficult for the insurance company to defend and can significantly affect their valuation of your damages. In general, taxi accident cases have a higher value than other motor vehicle accidents.
Florida law requires taxis to carry high limits of mandatory insurance coverage. If you have been injured in a taxi accident in Florida, you are entitled to recover money damages for the full extent of your loss. This includes economic damages such as medical bills in the past and future, as well as loss of income in the past and future. You can also recover compensation for intangible damages such as physical pain, emotional pain, and suffering. If you suffer any permanent scarring or loss or impairment of any important bodily function, you are entitled to compensation for those damages as well.
Florida Aviation Accidents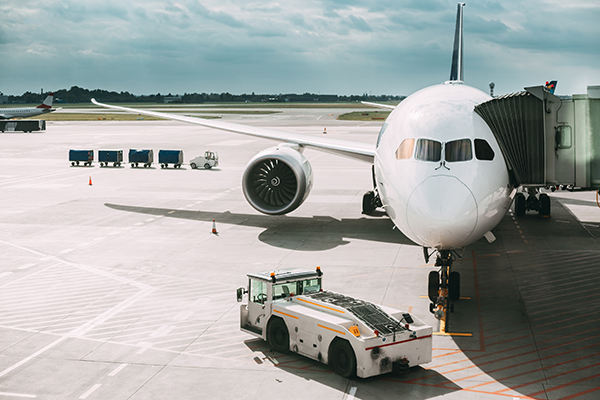 Airline crashes typically result in the most traumatic injuries and death. These cases are extremely complex and may involve federal, state or international laws and treaties. There may also be limitations on recoveries and caps on damages. Weather, maintenance, ground preparation of flights, pilot error, manufacturing defects and controller error may all contribute to a crash. Typically, the National Transportation and Safety Board (NTSB) will conduct an investigation. Obtaining a copy of the NTSB report and having the evidence reviewed by an aviation expert is crucial to determining if there is a potential issue and responsibility.
Florida Slip and Fall/Premise Liability
Slip and fall accidents can happen anywhere and can cause serious personal injury. Most slip and falls happen in commercial settings, such as grocery stores, drug stores, office buildings, construction sites, gas stations and malls, but they also happen on private property. Premise Liability accidents can include toxic exposure, animal attacks, swimming pool accidents and amusement park ride accidents. In any event, there exist duties on the part of the property owners to maintain the property responsibly and avoid the existence of hazardous conditions. Dangerous or defective conditions may be large or small, temporary or permanent. Therefore, investigation of the claim is essential to a successful case. Temporary conditions such as water on the floor of a grocery store or snow and ice on the stairs of a restaurant need to be investigated quickly.
Florida Boating Accidents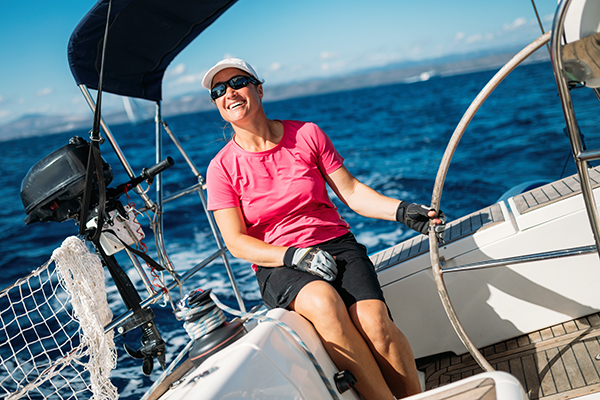 Typically, powerboats such as runabouts, cabin cruisers and jet skis are the most common watercraft to be involved in boating accidents, although sailboats can be involved in accidents as well. The most frequent sources of injuries are caused from propeller accidents and collisions. Because personal watercraft such as jet skis can't be steered when the throttle is released, inexperienced drivers often have collisions when confronted with an emergency. Serious personal injury and even death can occur due to a boating collision or from a person falling over the side of a watercraft and drowning.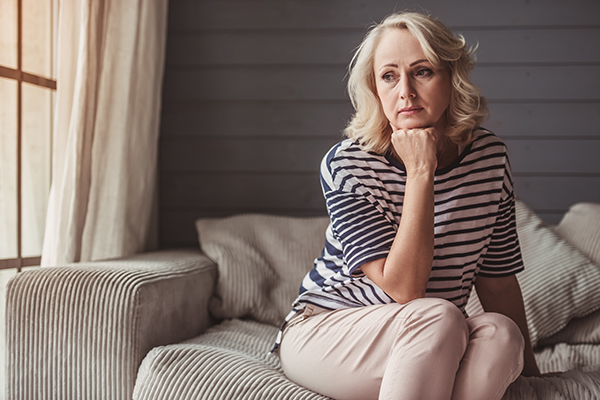 A wrongful death occurs when a person is killed due to the negligence or misconduct of another individual, company or organization. A legal action for wrongful death belongs to the decedent's immediate family members, usually a surviving spouse and children, and sometimes parents. Under certain circumstances, unrelated minor children living with and supported by the decedent may also bring a claim for wrongful death. In order to bring a successful wrongful death cause of action in Florida, the following elements must be present:
The death of a human being caused by another's negligent or intentional conduct.
The survival of family members who are suffering the loss of financial support, love, care, comfort, supervision, guidance, household assistance and general society previously provided by the deceased.
The general rule in Florida in wrongful death cases is that one is entitled to recover both economic and non-economic damages which are suffered as a result of the loss of a loved one. Economic damages in a wrongful death case include an award for the financial contributions which the decedent would have made to his wife, children and/or parents had he or she survived. It also includes the recovery for funeral services in memory of the decedent and for burial costs. Non-economic damages include loss of love, companionship, comfort, affection, society, solace or moral support.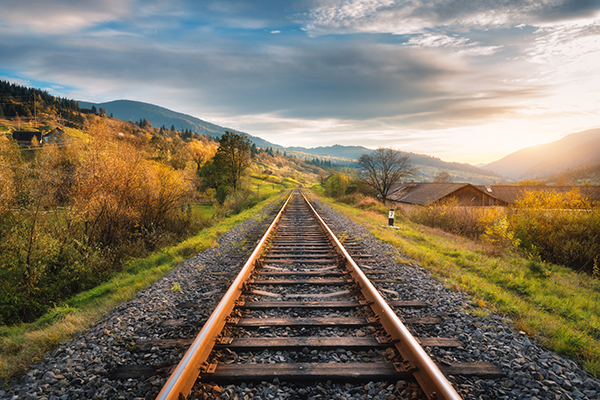 Train accidents can result in personal injury such as sprains and fractures, catastrophic injury such as head trauma, brain damage and paralysis and loss of lives or property. Train accidents can include derailments, collisions with passenger vehicles or other trains, grade crossing accidents or accidents due to mechanical failure. It is the railroad's responsibility to ensure there are appropriate signals and gates at every railroad crossing for safety precautions. If the railroad fails to take such precautions, they are liable for any injury or death that ensues. Victims of train accidents may be entitled to compensation for pain and suffering, medical expenses, property damage, lost wages and loss of earning capacity.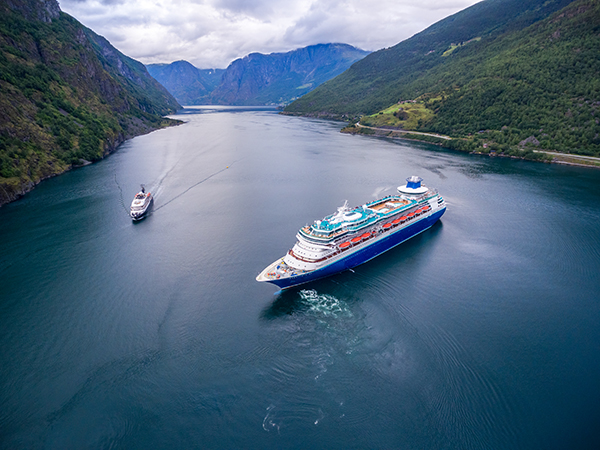 Cruise ship accidents can include food poisoning, assault by crew members or other passengers, sexual battery, slip/trip and falls and other personal injuries. Cruise ship lines have a responsibility to make sure there are no hazardous conditions on board that can cause injury to its passengers. When cruise ship accidents occur because of poor maintenance, incompetent staff members, inadequate safety equipment, inadequate emergency precautions, and/or improperly trained employees, cruise ship owners can be held legally responsible for negligence. Victims of cruise ship accidents may be entitled to damages for pain and suffering, medical bills and lost wages. The cruise ship industry restricts when and where a personal injury claim can be filed. For example, many tickets make a stipulation that an injured passenger must file a claim within one year of the cruise ship accident, and that claims must be made in a certain state. Because of these limitations, it is important to consult with experienced legal counsel before (and during) filing a cruise ship personal injury claim.
Florida Motorcycle Accidents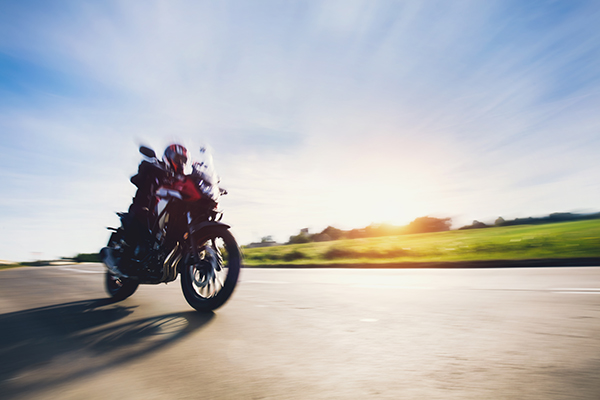 Motorcycle riders are often exposed to dangers not met by automobile drivers and other motorists on the road. The lack of any substantial protective barriers, as well as the difficulty that other motorists may have in seeing or stopping for a motorcycle, leaves riders prone to serious personal injury in the event of an accident. The attorneys of Levy & Levy, P.A. can advise injured riders of their legal rights and discuss the litigation options that are available.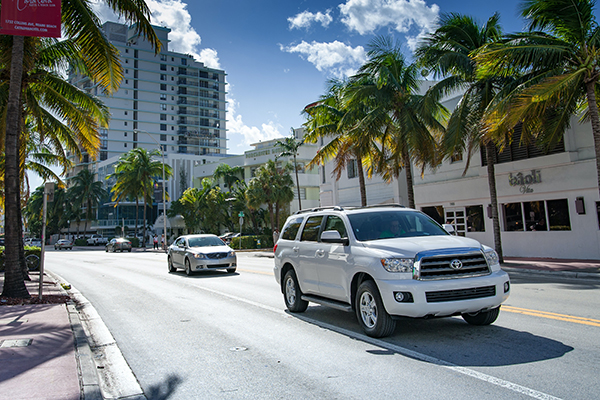 Although SUV rollovers do not occur as often as other automobile accidents, when they do occur they have a higher chance of resulting in serious injury or death, and are considered to be the most fatal type of vehicle accident on national roadways. According to the Federal Highway Administration, SUV rollover accidents account for more than side and rear fatal vehicle crashes combined, and are three times more likely than the average passenger car rollover. Although SUV's were designed primarily for the purpose of off-roading, manufacturers have since discovered their immense popularity as family vehicles, and have begun removing roll bars in current models. SUV seat structures are not designed to keep occupants in place during a rollover (regardless if seatbelts are worn), and vehicle roofs, windshields and side windows easily collapse, increasing the risk of occupant head, brain, spinal cord and back injuries. While the body of an SUV remains the same as it would if used for off-roading, the removal of the roll bars, combined with the high center of gravity due to multiple passengers, make rollover accidents, and occupant ejection, that much more fatal.
Florida Construction/On the Job Accidents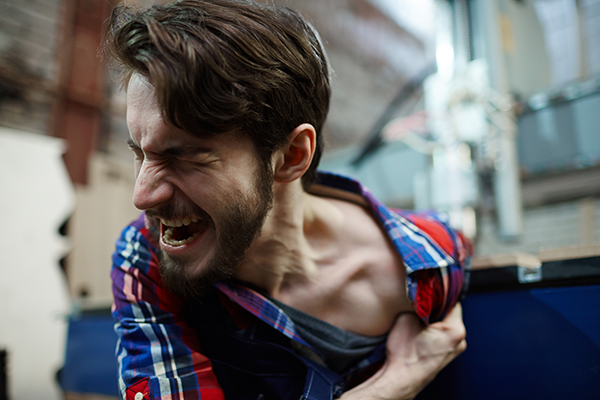 Construction labor makes up one of the three most dangerous occupations in the United States today; each year producing thousands of debilitating injuries and wrongful deaths. Factors that contribute to construction accidents include workers lifting loads with worn and weathered cables, working on elevated platforms without fall protection or wearing defective safety harnesses and lanyards, and/or working in trenches with improper benching and using outdated tools and equipment. Farming and manufacturing accidents, as well as the oil and gas industry can also cause serious injury and toxic exposure.
Florida Nursing Home Abuse and Neglect
Americans are living longer than ever before. The fastest growing segment in the United States is the elderly population. As a result of this demographic shift, many elderly Americans have become residents of nursing homes during their final years. As many of these nursing homes are under-funded and understaffed, a disturbing incidence of neglect and abuse is being reported. Injuries sustained by nursing home residents due to neglect and abuse often involve the inappropriate use of physical restraints, joint contractors, overuse of sedatives, unnecessary use of urinary catheters, loss of mobility, pressure sores and lack of nutrition with weight loss.
People who have suffered and survived the agony of second, third and even fourth degree burns describe the pain they experienced as among the most severe of all traumatic injuries. Personal injuries involving severe burns commonly result from explosions, premises fires, defective products, motor vehicle collisions, electric shock, as well as accidental exposure to harmful chemicals and radiation.
Florida Bicycle Accidents
According to the Federal Highway Administration, over 67,000 cyclists in the U.S. are injured every year in accidents involving motor vehicles. Many cyclists who are injured in bicycle accidents are unaware that they have a personal injury case, and that they may be entitled to compensation for injuries, pain and suffering, medical bills and lost income.
Product liability refers to a manufacturer or seller being held liable for placing a defective product into the hands of a consumer. Product liability cases may include defective or poorly designed machinery, tools, motor vehicle defects, recreational products, pharmaceuticals and other defective products and equipment. A person injured by a defective or dangerous product may be eligible to file a lawsuit for product liability, and recover damages under one of the following categories: strict product liability, negligence or breach of warranty.
Florida Traumatic Brain Injury
Traumatic brain injury (TBI) is a medical phrase used to describe the damage to the brain suffered by sudden impact or physical force to the head. Essentially, the human brain floats in a fluid substance called cerebrospinal fluid. TBI can result when an impact causes the momentum of the brain to come into contact with the skull. This type of injury, often the result of hitting your head on the windshield, pavement or object, is frequently referred to as a "closed head injury." Whiplash can also cause TBI. These closed head injuries can result in lasting physical and mental problems.
Insurance claims are a notice for reimbursement from an insurance company when the insured has suffered a loss that is covered under the insurance policy. Under Florida law, insurance companies cannot refuse to pay a customer's claim without "reasonable justification." This means that an insurance company must engage in a reasonable investigation and pay legitimate claims in a timely manner. If an insurance company fails to handle its customer's claim properly, it may be held accountable for resulting economic losses, including lost wages, interest on money the insured borrowed to cover expenses while insurance benefits were wrongfully withheld and loss due to damaged credit.
Florida Spinal Cord Injury
Spinal cord injury (SCI) occurs when the nerves within the spinal canal are damaged. Most SCI's are caused by trauma to the vertebral column, affecting the spinal cord's ability to send and receive messages from the brain to the body's systems that control sensory, motor and autonomic function. Motor vehicle accidents are the leading cause of SCI, followed by acts of violence, falls, sports injuries and diseases such as polio, spina bifida and Friedreich's Ataxia. The spinal cord does not have to be severed in order for a loss of functioning to occur; it only has to be fractured.
Admiralty and Maritime Law
Admiralty and maritime law are specific areas of law that regulate accidents and injuries of sea crew and passengers on ships, yachts and recreational boats. Congress passed a maritime law called the Jones Act to protect sea crew who work on ships, offshore oil rigs or other sea-going vessels, such as barges, riverboats and fishing boats. Under the Jones Act, sea crews are entitled to recover damages if injured on the job. The Jones Act can also cover inland river workers and offshore workers, as well as divers and underwater personnel. The Jones Act is not workers' compensation law, so any injury sustained as a result of employer negligence must be proven in order to receive compensation for said injuries. The statute of limitations for a maritime law injury suit is three years.